PM inspects preparations for DPRK-USA Hanoi Summit

Hanoi (Vietnam News) -- Prime Minister Nguyen Xuan Phuc yesterday visited the International Media Centre (IMC) in Hanoi to inspect preparations ahead of this week's DPRK-USA Hanoi Summit.
At a working session with relevant ministries and agencies, PM Phuc stressed the summit is a prominent international event for regional and global peace which has attracted worldwide attention.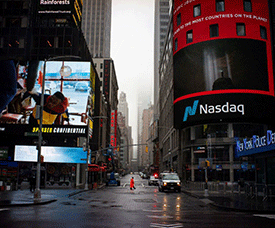 Prime Minister Nguyen Xuan Phuc visited the Vietnam News Agency booth at the International Media Centre on Sunday.
He praised the efforts of ministries, sectors, agencies and companies in preparing the best conditions for the DPRK and US delegations, while promoting the images of a friendly country as well as cultural identity and lifestyle of the Vietnamese people.
The PM showed his pleasure at the progress, stressing the need to ensure absolute safety for foreign guests visiting Hanoi and Vietnam. PM Phuc asked authorised agencies to continue keeping a close watch on the progress, completing all plans and finish all work before the delegations arrive in Vietnam.
Highlighting the significant role played by the media in polularising the nation and Hanoi – the City for Peace, the Government leader asked domestic and foreign press agencies to report more news about Vietnam's achievements after 30 years of reform and the images of a friendly, independent, self-reliant and prosperous Vietnam.
At a working session with the Ministry of Foreign Affairs yesterday to review the preparations, PM Phuc applauded efforts of the ministry in guiding and promoting relevant ministries, agencies, sectors and localities in preparing for the event and urged the ministry to continue directing and working closely with them in order to ensure a successful summit.
With experience in organising many important events of foreign affairs for the country, the ministry must closely follow high-ranking leaders' guidelines and mobilise its whole units and staff, including assigning personnel to work around the clock, he said.
Deputy Foreign Minister Le Hoai Trung reported that the ministry has so far basically completed preparations for the summit in all spheres, particularly ensuring security and registration procedures for more than 2,600 foreign reporters covering the event.
Media centre opening
Deputy Prime Minister and Foreign Minister Phạm Binh Minh cut the ribbon to inaugurate the international media centre on Saturday.
Located at the Cultural Friendship Palace at No. 91 Tran Hung Dạo Street, the centre will officially go live on February 26, a day before the two-day Summit.
It is capable of hosting more than 3,000 reporters and is equipped with full modern facilities to serve the press.

(Latest Update February 26, 2019)