What part do you play in sustaining the natural beauty of visitor attractions?
Laos' scenic wonders continues to be a major draw card for international visitors. Officials from the Tourism Marketing Department of the Ministry of Information, Culture and Tourism along with media personnel visited Champassak province recently to hear how nature-based tourist attractions remain alluring over time. Vientiane Times talked to business operators and employees about the things they do to protect the biodiversity and natural beauty of some key sites in the province.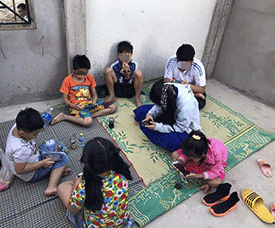 Mr Aongart Phosalath, Managing Director of the Somphamit Waterfall Leephi): We are responsible for maintaining the five hectares of Somphamit Park. About 90 percent of the site is bamboo forest and we stress clean and green in our management of it. We hire local people who prune and tend to the trees. We also hire people to sweep the forest floor of leaves on key pathways twice a day. It is jobs for locals but it is also preserving the natural beauty of the area. Visitors to the waterfall and surrounding bamboo forest can touch the leaves and smell the freshness in the air here due to our ongoing efforts to keep the site clean.
Mr Nak Seelakoon, a boat driver in Khong district: I take tourists on boat trips. I don't know much about ecotourism or the like, but if you ask me this boat dock needs to be cleaned up a bit more. People just throw stuff in the river and it washes downstream to here. I think throwing litter and rubbish in and around the river needs to be more tightly policed with big fines in place to dissuade people from dumping stuff and then just walking away. I urge politicians and the police to do something about it immediately. The bits of plastic and bags and rubbish looks terrible, but I also wonder what harm it does to the fish and other animals in the river. Sometimes the villagers get together for a clean-up of the boat dock area, but it soon gets dirty again. The job is too big for just us. Everybody needs to take responsibility.
Mr Somphonexay Phosalath, Managing Director of Khonephapheng Waterfall Park: We stress keeping the area clean in our maintenance of the forest, especially with regards to littering.We want to preserve the natural environment and its biodiversity here as much as possible.The wild animals found here are a vital food source for local villagers, as are many of the plants, vegetables and products found in the river. Of course, what villagers don't consume themselves they can sell at markets or else to visitors to KhonphaphengPark. This way we ensure locals are participating in the management of the forest as well as benefitting from the resources the forest offers. Providing rubbish bins with frequent removal of their contents is a simple and effective way to keep areas with lots of visitors clean. We have made sure bins are available in the most frequented spots of the park.
Mr Bounlaue, Head of the Boat Drivers' Association in Khong district: We have put posters up in both Lao and English informing visitors of the rules when it comes to littering and keeping the area clean. We have also collaborated with village authorities to plant the trees you can see now along the riverbank. Fishing is banned in the river here with fines in place for anyone caught breaking the rules. We also have five teams of cleaners who work to keep the area neat and tidy.
Mr Sakda Keosumlet, a resident ofKhong district: I work as a cleaner at Somphamit Park (Leephi). I spend all day sweeping bamboo leaves off the forest floor here. I know my boss wants to keep the site clean and beautifulso that it is a place where visitors can really experience a true forest ecosystem. At home I also tell my children to plant plants and to protect our natural environment. I think if we want to develop ecotourism we have to preserve our wild animals too. This means preserving the forests. Forests are also a good source of fruit and vegetables that can be sold to tourists and to local restaurants.
Mr Khamsamone Keokhamphet, General Manager of the Bachiang Houngheuang Golf Course and Resort: Our main aim is to keep the resort and golf course clean and green through the participation of locals from HuayYangkham village. They staff our resort and act as cleaners and maintenance personnel. We also work with locals to pick up garbage in the village and along the road. Staff at the golf course also remove litter from the river that flows through the resort area. At one stage we were finding it difficult to change people's behaviour when it came to littering. We have since fitted golf carts with reusable cloth garbage bags which has seen a vast improvement in the amount of rubbish left on the course.
By Phouthong Sivongsa
(Latest Update January 15, 2019)