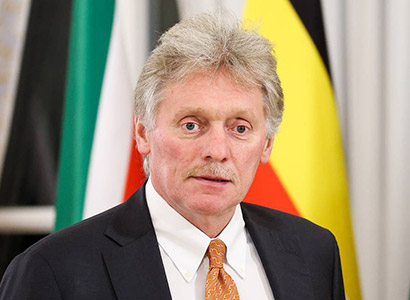 Press Secretary of the President of the Russian Federation Dmitry Peskov © Sergei Bobylev/TASS
Russia, OPEC+ to continue ensuring fair prices on energy markets — Kremlin Spokesman

ST. PETERSBURG (TASS) -- Russia will continue developing relations with Arab states and Persian Gulf states in particular, including in energy area, Kremlin Spokesman Dmitry Peskov said in an interview for RT.
"Russia will continue its cooperation with many states of the Arab world - first and foremost, Persian Gulf states - in the efforts on ensuring fair prices for energy, mainly oil. I am talking about the OPEC+ format. And we are, in general, are very satisfied with how our relations develop, and we will continue doing that," the spokesman said.
He noted that "the world is much bigger than the West and is much richer than the West."
"The majority of the global GDP is currently being generated no in the West, but in the rest of the world. And the rest of the world develops much more dynamically than Western states," Peskov continued.
In his opinion, now is the period of a very serious transformation, when rules of the game change in economy, in politics and in international law.
"And they change towards the rejection by the majority of states - Arab states included - of this mentorship in international relations, these attempts to impose conditions, to impose will. And rejection of what used to be called colonialism," the spokesman added.
"In this regard, Russia will support Arab states. Both Russia and China are united in this regard and have very similar or close positions," he concluded.

(Latest Update June 19, 2023)