Experts still see hope for Russia-US arms pact getting extension

(China Daily) - As the time approached, it seems more and more difficult for Russia and the United States to reach an agreement on the extension of the expiring Measures for the Further Reduction and Limitation of Strategic Offensive Arms (New START), but some experts said hope still exists.
According to John Sullivan, US ambassador to Russia, US President Donald Trump has sent a message directly to his Russian counterpart Vladimir Putin, and claimed he supports Putin's proposal to hold a summit to discuss issues of nuclear disarmament.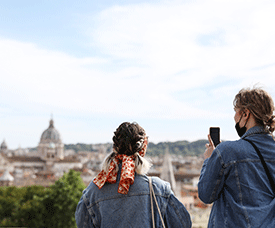 US Ambassador to Russia John Sullivan speaks with journalists after a meeting with Paul Whelan, a US national arrested and accused of espionage, in Moscow, Russia.
Trump's message is his first response to Russia ever since Putin proposed a summit of the five permanent members of the United Nations Security Council to negotiate the extension of the New START during a visit to Israel in January.
As Russia emphasises the importance of extending New START and indicated its readiness to begin talks on an extension, the Trump administration remains officially undecided about the future of the nuclear disarmament pact and continues to talk about the need for a more ambitious arms control agreement with Russia, including the request to restrict the deployment of hypersonic missiles.
"Recent years have proved very difficult for arms control, as the Intermediate-Range Nuclear Forces Treaty, a fundamental element of strategic stability, collapsed," said Alexander Yermakov, a military analyst at Russian International Affairs Council.
Yermakov noted the New START, which was signed in 2010 between former presidents Barack Obama and Dmitry Medvedev, will expire in February next year.
When the treaty was signed, there was an option for Russia and the US to renew for a further five years with a bilateral agreement. However, with each passing month, hopes for its prolongation become slimmer, Yermakov said.
The negative expectation about the extension was echoed by some Russian senior officials as well.
Vladimir Leontyev, deputy director of the Russian Foreign Ministry's nonproliferation and arms control department, declared publicly there is not enough time to negotiate any replacement for New START before it expires in February 2021. "It's evident that given the time left, we won't be able to draw up any full-fledged document to replace it," said Leontyev.
Leontyev also warned that time could run out to secure a five-year extension of the treaty. He said that Moscow would require "at least six months" in order to process a "technical extension" as any extensions would require the approval of State Duma, the lower house of the Russian Parliament.
Besides the shrinking time, Yermakov doesn't see much willingness for the much-anticipated signing of the deal by the Trump administration, while the Russian authorities have repeatedly announced they are categorically in favor of prolonging the treaty.
Marshall Billingslea, the new US envoy for arms control, reiterated the Trump administration's stance on the New START last week, saying the deal "does nothing for the United States with respect to our concerns regarding what Russia has been doing, which are a series of destabilising activities outside of and not constrained by the treaty".
Tim Morrison, senior fellow specialising in nuclear modernisation and arms control at Hudson Institute, a nonprofit think tank, welcomed the stance.
"This is what a negotiation is about: getting the other party or parties to give up something they don't want to give up in order to get a deal that benefits both parties," Morrison was quoted by Defense One news network as saying.
Morrison, who has pushed for an expanded deal, had worried that the State Department had been less than fully focused on the matter. He said the selection of Billingslea, which still requires Senate confirmation, has eased those concerns.
Russian newspaper Kommersant quoted a retired Russian Lieutenant General Evgeny Buzhinsky in a report last week saying it's unreal to draw up an agreement on arms control before next February.
Buzhinsky, who cooperated with Billingslea in the early 2000s, said the latter is not a flexible negotiator and he is not ready to reach a compromise with Russia.
However, not everybody agrees that the New START is doomed.
Andrey Bystritskiy, chairman of the board of Foundation for Development and Support of the Valdai Discussion Club, believes the extension of the treaty is possible, although he also believes the deal will be amended.
"It is clear that new weapons have emerged, but this only creates more reason for development of treaties, similar to the New START.I'm not saying it stays the same as now, but it will be a some kind of platform for future talks," he said.
According to Bystritskiy, the most important thing for prolonging the treaty is the political will of the sides to establish at least some kind of control over the ongoing turbulent processes. Following the coronavirus epidemic, global aspiration to control the situation, including via bilateral agreements, might actually strengthen.


(Latest Update May 20, 2020)