Phu Bia Mining provides 42 billion kip to assist Lao employees amid rising cost of living
Phu Bia Mining's parent company, PanAust Limited's Managing Director and Chief Executive Officer, Daling Zheng announced the package of 42 billion kip to assist Lao employees with the rising cost of living.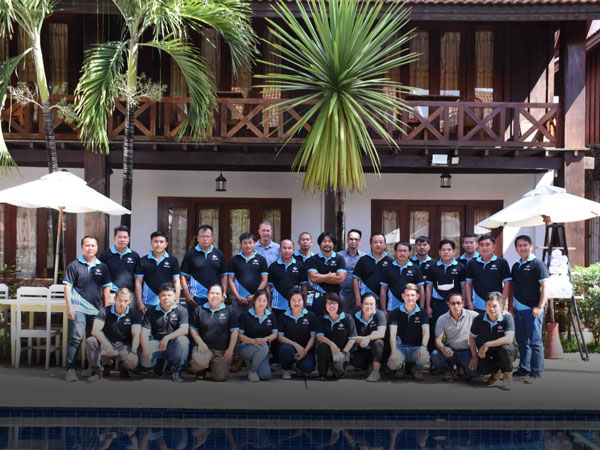 Phu Bia Mining's Workplace Representative Committee gathers for a group photo at the 2022 September quarter meeting in Luang Prabang province.
The aid package consists of a special bonus payment, salary reviews, annual leave cash out and travel allowances.
On September 15, 29 members of Phu Bia Mining's (PBM) Workplace Representative Committee (WRC) met and reviewed progress on matters raised by the Company's Lao employees this year.
Established in 2011, the WRC promotes harmonious relationships between the Company and its Lao employees, providing a vehicle to formally raise matters of concern in the workplace with senior management.
In June 2022, in direct response to employee concerns regarding the tough economic conditions in Laos, raised through the WRC, the Company responded with an economic recovery package for its Lao employees.
Phu Bia Mining Chairman, Mr Chanpheng Bounnaphol said the Committee forms an essential part of the business through its prioritisation of the welfare and wellbeing of Lao employees.
"At Phu Bia Mining, 93 percent of our employees are Lao nationals. The Committee is critical to enabling transparent and open communications between employees and senior management and driving the best possible outcomes in a timely manner," he added.
"The Company will communicate its WRC September quarter meeting outcomes to its employees via email and through ad hoc meetings with their departmental or site workplace representatives," Mr Bounnaphol said.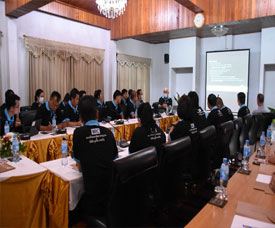 Participants discuss and share ideas on the company's assistance package during the meeting on September 15.
By Advertorial Desk
(Latest Update September 23, 2022)