Dam operations cause fish deaths in Huaphan

Concerns have been raised over the death of fish in the Namxam River in Viengxay district, Huaphan province, with locals pointing the blame at a power company that was carrying out operations at a dam.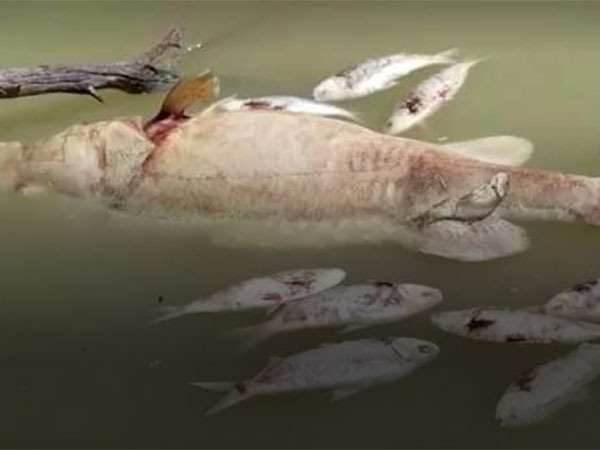 Dead fish in the Namxam River in Huaphan province.
The Governor of Viengxay district, Mr Kham Hommixay, said last week that he had received numerous complaints from residents of Danphao village after they found dead fish in the river below the Namsing Power Dam.
The district administration asked local officials to talk to company managers and villagers, investigate the case, and reveal the truth.
Locals say that after the power company did some work in a tunnel at the dam and then pumped water through it, fish died downstream of the dam.
District authorities instructed people living in the area not to eat or sell the fish, although they said the deaths were a one-off incident that occurred only on May 18 and there had been no further reports of fish deaths.
However, this week dead fish were found around the construction site of the Namxam 3 Dam, with many also found floating downstream in the Namxam River in Xamtay district.
Local officials have banned people from eating any of the fish and are carrying out tests, but the reason for the deaths remains unknown.
With regard to the incident in Viengxay district, Mr Kham said the district administration had advised the dam operator to carry out an enquiry, identify the cause of the fish deaths, and ensure that no more fish die in the future.
The power company has awarded compensation to local people and has promised to help them farm fish to replace those that were lost.
The Viengxay district Governor urged both dam operators to show more concern for the environment so that the dams' operations did not affect people living nearby. He again warned people not to eat or sell any dead fish they found.

By Times Reporters
(Latest Update May 26, 2023)