Laos to host International Mountain Tourism Day

Authorities in Vientiane and Luang Prabang province are gearing to welcome more than 500 tourism-related business operators from Laos, China and other countries for the 5th International Mountain Tourism Day, with events taking place from May 28 to June 1.
Head of the Tourism Management Department at the Ministry of Information, Culture and Tourism, Ms Dalany Phommavongsa, told the Vientiane Times that the event will be an opportunity for visiting tourism industry representatives to learn about tourism opportunities in Laos. ​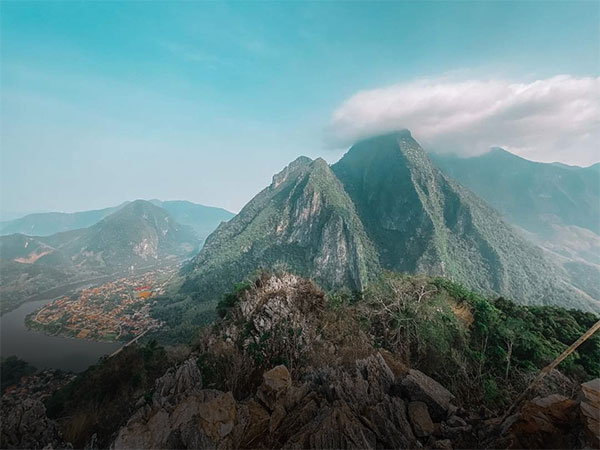 Mountains​ in Ngoy district, Luang Prabang​ province.​ -​-Photo​ Roam taking photos
The promotional event will also be another opportunity for Laos to restore the tourism industry after its collapse during the Covid-19 pandemic.
Events organised for International Mountain Tourism Day include an exhibition of mountain tourism activities, handicrafts, and other Lao tourism products.
Tourism business representatives coming to Laos will get a deeper insight into Laos' many scenic attractions and will get first-hand experience of the country's dramatic landscape, especially in the north of the country.
In addition to International Mountain Tourism Day, Laos is also preparing to host the Asean Tourism Forum 2024, which will take place in Vientiane from January 22-27.
The forum is another golden opportunity for Laos to advertise the country's exciting tourist destinations and facilities to a huge international market.
Visitors to Laos are always keen to explore the country's scenic attractions and observe local lifestyles and traditions. The government is especially emphasising the country's potential as a nature-based tourism destination.
In addition, there are numerous colourful traditions to be observed among the country's ethnic groups, while old temples and historical sites are another drawcard.
Luang Prabang city's old quarter was listed as a World Heritage Site by the United Nations Educational, Scientific and Cultural Organisation (UNESCO) in 1995 and is Laos' most popular visitor attraction.
Vat Phou temple in Champassak province and the Plain of Jars in Xieng Khuang province are also world heritage sites.​
In the first three months of this year, more​ than​ 831,000 foreign tourists came to Laos, in stark comparison to the figure of 211,898 overseas visitors who came to the country in the first six months of 2022 – a clear indication that tourism is on the rebound.

By Times Reporters
(Latest Update May 26, 2023)