Experts mull adolescent research to aid development agenda
Experts in the field of adolescent research came together this week to discuss their findings and how to adapt it to the national socio-economic and 2030 Sustainable Development Goal (SDG) agendas.
Around 170 participants from government ministries, research institutions and international organisations in Laos attended the 5th Annual Adolescent Research Day on Tuesday which focused on 'Adolescent Health and Development Research Evidence in the Context of the 9th Socio-Economic Development Plan'.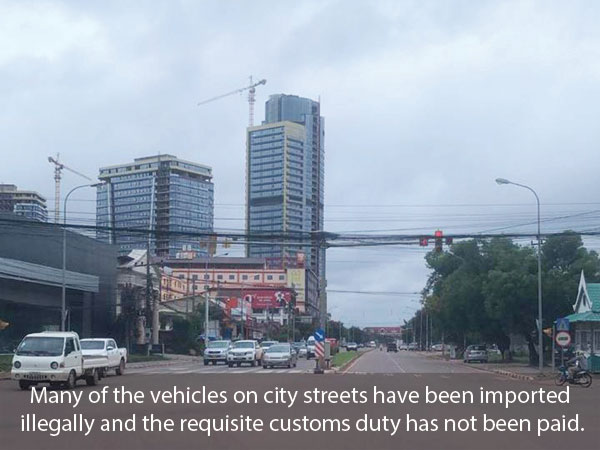 The conference, supported by the Luxumbourg Government through the United Nations Population Fund (UNFPA), aimed to help achieve the goal of empowering young people by 2030, especially adolescent girls.
This year health leaders and researchers from the six provinces of Xekong, Champassak, Savannakhet, Bokeo, Oudomxai and Luang Prabang attended the conference.
The scientific conference provided a platform for researchers, policymakers and development partners to share their existing research evidence and experience as well as promote further collaboration that will benefit adolescents inclusively.
Speaking at the opening ceremony, Deputy Minister of Health, Associate Prof. Dr Phouthone Muongpak explained that the government had adopted the SDGs into the agenda of the 9th National Socio-economic Development Plan.
Among the 18 goals embodied in the SDGs, goal number 3 'Good Health and Wellbeing' aimed to ensure healthy lives and promote well-being for all ages as essential to sustainable development. Research would play a crucial role in the context of the 9th Socio-Economic Development Plan and SDGs, he said.
"The research findings will support the implementation of the Noi 2030 Framework and Noi Ecosystem for achieving the goal of empowering adolescents and young people by 2030, especially adolescent girls," Prof. Dr Phouthone said.
This scientific event will provide more insights into the issues and challenges related to adolescent sexual and reproductive health, adolescent pregnancy, early marriage, education, nutrition and decent work, particularly under the Covid-19 situation.
Experts presented their existing research on teenage boys and girls as part of promoting evidence-based policies and programmes that are vital to achieving the well-being of all adolescents. Participants also discussed the way forward in addressing the issues and challenges.
By Phetphoxay Sengpaseuth
(Latest Update October 16, 2020)