Five companies pledge to buy Covid vaccine for govt

Five companies have expressed their intention to buy Covid vaccine for the government, amounting to 320,000 doses worth US$8 million.
The companies have informed the government that they will provide the money needed to buy the vaccine, according to the National Taskforce for Covid-19 Prevention and Control.
Although the companies have not yet delivered the funds, government officials believed they will follow up on their pledge.
The government believes that contributions from the private sector and friendly countries will help Laos to expedite the vaccination programme and immunise 50 percent of the population by the end of this year.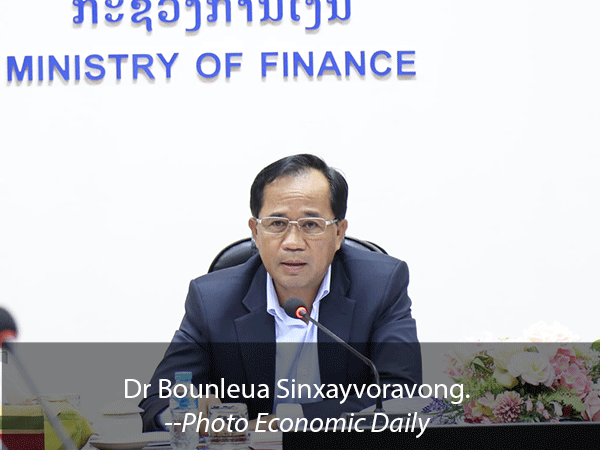 The names of the donating companies have not been revealed and no information is available about the time of vaccine purchase or when the vaccine is likely to arrive in Laos.
Speaking at a recent meeting in Vientiane to sum up the government's spending on its battle against Covid-19, Deputy Minister of Finance Dr Bounleua Sinxayvoravong said vaccination is essential to contain the spread of the virus.
Immunisation remains the government's main strategy to overcome the virus. At least 50-60 percent of the population in major towns and cities must be vaccinated if the government wants to reopen the country.
While Laos' borders remain closed, the government will face challenges in reviving the economy.
Dr Bounleua said authorities will focus on vaccinating residents of Vientiane where community outbreaks have occurred, because the capital is the main driver of economic growth.
However, the government needs to allocate an appropriate budget for essential and emergency projects. This includes funding for the purchase of medical equipment and vaccines in support of efforts to contain the virus.
So far, 55.69 billion kip out of the government's 70 billion kip reserve budget has been disbursed. In addition, 14.2 billion kip out of 27.6 billion kip sourced from public donations has been spent.
The money has mainly been used to buy equipment to treat Covid-19 patients and other equipment needed for virus testing.
Meanwhile, money donated in foreign currencies, including US$5.31 million and 8.1 million baht, has not yet been disbursed.
The meeting was organised by the national taskforce's financial unit and attended by officials from relevant sectors.
Participants heard a report regarding spending on the battle against Covid-19, the need for medical equipment and vaccines, management of the emergency fund, budget disbursement at various locations, and public contributions to keep the virus in check.
The lockdown ordered by the government has continued for more than two months following Laos' first community outbreak of the coronavirus which began in mid-April.
The outbreak has forced companies and factories to close, leading to unemployment and affecting people's livelihoods.
By Somsack Pongkhao
(Latest Update June 23, 2021)