Govt mulling compensation for unemployed workers
Employees who are members of their business's social insurance scheme may be eligible to receive about 500,000 kip as part of measures to help people affected by the Covid-19 outbreak, provided by the National Social Security Fund (NSSF).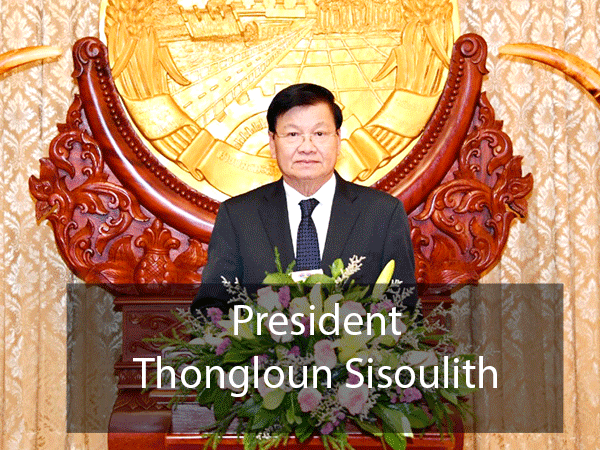 The businesses particularly affected by closure under the current lockdown are processing and garment factories, construction material manufacturers, restaurants and shops, as well as businesses inside and outside of special and specific economic zones.
The NSSF will pay compensation to people who have become unemployed includ-ing those working for garment factories, paying them for a two month period in May and June.
Deputy Minister of Labour and Social Welfare, Mr Padeumphone Sonthany, reported on the matter at a meeting held on Monday when the national task force committee in charge of dealing with the impact of Covid-19 on the economy met with business representatives.
The proposals put forward by businesses and the main points of discussion at the meeting will be tabled at the cabinet's monthly meeting scheduled for April 23.
Mr Padeumphone said the payments would be made to assist people who were now unemployed after factories were ordered to temporarily shut down their operations because of the threat of the virus. The thousands of people now unemployed are in need of prompt financial assistance to cover their daily living costs.
The NSSF under the Ministry of Labour and Social Welfare covers members of the state social insurance organisation and the social insurance schemes operated by businesses.
However, only members of business-related social insurance schemes will be able to receive compensation from the NSSF. The policy does not cover people who are members of the state social insurance organisation because the government pays them a monthly salary, Mr Padeumphone said.
Laos has at least 551,200 workers, about 70 percent of whom work in the industrial sector. The private sector called for the government to i n t e r v e n e in the current circumstances, asking for banks to extend the repayment period for loans and interest, and for microfinance institutions to provide emergency soft loans for businesses.
Businesses also asked the government to ease the situation with regard to the payment of taxes, tariffs and land leases for a six-month period to ease the financial burden on the commercial sector.
Monday's meeting also reviewed the progress made in implementing the 10 policies and nine measures the government rolled out earlier to minimise the impact of the Covid-19 outbreak.
These include a reduction of electricity charges, measures to assist workers, and support for businesses.
By Phetphoxay Sengpaseuth
(Latest Update April 22, 2020)