PM advises Borikhamxay to tap potential for connectivity
Prime Minister Thongloun Sisoulith has instructed Borikhamxay authorities to make the best use of the province's strong potential for development, especially in terms of infrastructure to forge closer links with neighbouring countries.
While visiting the province on Wednesday, Mr Thongloun urged authorities to prioritise development projects that would enable the province to benefit more from regional connectivity.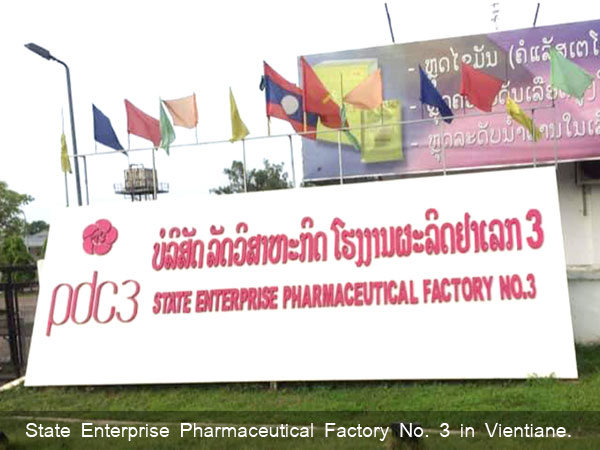 Construction of the fifth Thai-Lao Friendship Bridge linking Borikhamxay to Bueng Kan province in Thailand across the Mekong River is expected to start next month and will take 36 months to complete.
When the bridge is completed in 2023, it will enable Borikhamxay to become another vital regional trade hub and transit route for Laos, Thailand and Vietnam over a distance of just 150 km. It will be the shortest connecting route between the three countries.
Construction of the bridge is estimated to cost about 1.26 billion baht (about US$40.88 million), to be funded by Laos and Thailand.
According to a report from Xinhua, Thailand has agreed to pay 787 million baht (about US$25.47 million) and Laos will contribute 476 million baht (about US$15.41 million).
Officials are preparing to sign an agreement with the contractors to start construction of the bridge.
The bridge is part of the Greater Mekong Sub-region and ACMECS (Ayeyawady-Chao Phraya-Mekong Economic Cooperation Strategy) initiatives between Laos, Cambodia, Myanmar, Vietnam and Thailand.
The prime minister also advised authorities to formulate plans to boost socio-economic development by studying Borikhamxay's potential for further trade, investment and tourism.
Observers say it's essential that commercial production is increased significantly to make the best use of the bridge and consideration given to the kind of goods that should be produced for export, particularly organic crops.
Authorities were also told to further promote the 'Lao Visit Laos' campaign while improving tourist attractions and facilities to accommodate international visitors after the Covid-19 pandemic is over.
Provincial authorities should also enforce all measures imposed by the National Taskforce Committee for Covid-19 Prevention and Control to prevent a second wave of the virus. Borikhamxay serves as a transit province, not only between the north and south of Laos, but also between Vientiane and the northeastern provinces of Xieng Khuang and Huaphan.
Most people prefer to travel through Borikhamxay when travelling to Xieng Khuang province. Once the bridge is complete, people in Xieng Khuang and Huaphan can also trade with neighbouring countries.
The government attaches great importance to building roads and bridges that connect with neighbouring countries so that Laos is no longer considered as landlocked but becomes a land bridge.
The government also views the railway and expressway as crucial to boosting trade, investment and tourism as it will reduce the cost of transport and spur economic activity in Laos.
By Somsack Pongkhao
(Latest Update November 20, 2020)