How can we ensure our mental wellbeing during the pandemic?
The Covid-19 pandemic has had a major effect on our lives. Many of us are facing challenges that can be stressful, overwhelming, and cause strong emotions, especially when isolation is involved. Vientiane Times asked for people's thoughts about this unprecedented situation and how they were coping.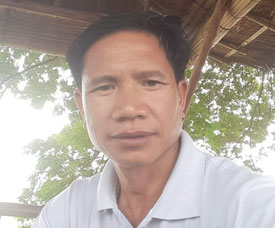 Mr Am Panyasith, a resident of Vientiane: There are a lot of things I'm worried about, such as economic concerns, our future, and our jobs. There are some practical pressures that are driving some of this anxiety. It's not all just about reintegrating into society. These thoughts can make me stressed and sad, so I take a break from watching the news and reading posts on social media. It's good to be informed, but constantly hearing about the pandemic can be upsetting. I think it's best to limit news to just a couple of times a day and to disconnect from phones, television and computer screens for a while. And I try do other things in order to relax. There are things we can do to ease our stress so we don't live in a permanent state of alarm.

Mr Bom, an employee from Xayaboury province: It's true that staying at home for almost a month can be very boring, and I live alone in a flat. This crisis is not just a problem for me but is something people all around the world are having to deal with. So we just have to adapt as best we can. I try to find things to make me happy so that I don't worry too much. I cook and eat and watch movies on my mobile phone. Sometimes I pick some flowers and put them in my room. It makes me relax when I see the flowers growing and blooming. If we can focus on positive thinking it can give every day some value and bring more happiness to our lives.
Ms Mai Lormany, a resident of Vientiane province: I'm not worried about staying at home and social distancing. I think it's more important to pay attention to our mental and physical wellbeing. If we are happy, we will be healthy and more likely to be immune to viruses. And if we are healthy, we will have more strength. I try to exercise by jogging and playing sports, as well as eating and drinking things that are nutritious. But of course we should always remember to comply with government guidelines and restrictions when going outside and adapt our daily routine accordingly.
Dr Bounhom Kunthavong, Head of the mental health division at Mahosot Hospital: It is natural to feel stress, anxiety or worry during the pandemic. It's important that we find ways to cope, which means being aware and accepting that this situation will not last and is something that we cannot control. It's important to face up to your problems, be rational when making decisions and not let your emotions get the better of you. Turn crisis into opportunity by doing things differently and engaging in activities that are fun and make you happy. A surfeit of information can cause anxiety so we should all treat the news with caution and only take notice of the facts. Even though we have to stay at home and cannot meet up with our friends, we can still keep each other strong through emotional support on social media. This kind of contact can help relieve feelings of loneliness in yourself and those around you.
Ms Khambang, an official in Xaythany district, Vientiane: I'm not seriously worried about the virus outbreak but we must remain isolated as much as possible to stop the virus from spreading. This situation has taught me how to turn crisis into opportunity and while staying at home I've have more time to clean and improve my house. I'm also keeping poultry and growing vegetables so that I don't have to go to the market so often. In my opinion, in this kind of difficult situation, it's best for families to share activities. I think that whether things are good or bad is largely determined by our attitude.
By Lamphone Pasanthong
(Latest Update May 20, 2021)