How do we convince relatives and friends of Covid-infected people to get tested for the virus?
As the Covid-19 virus spreads, four centres have been set up where people can get tested to check whether they have the virus. The tests are free and anyone who thinks they might have contracted the virus should take advantage of this service. Vientiane Times asked for opinions on ways to persuade more people to get tested.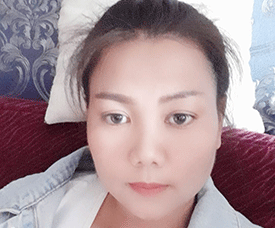 Ms Minta Manivone, a resident of Vientiane: I don't think any of us should feel safe right now. If you believe you are at risk of contracting the virus, or anyone in your family is, you should get a test as soon as possible and self isolate. Anyone who tests positive should advise their family and friends and anyone else concerned to also get tested and to self-isolate while waiting for the result. To prevent the virus spreading even further, everyone should strictly follow the rules laid down by the authorities to keep the virus in check.

Mr Chon Luangsomphou, an official in Vientiane province: I don't think it's necessary to persuade people to get tested because after the news spread about the woman who is thought to have triggered the outbreak, her relatives and those close to her quickly got tested at hospitals. The actions of this woman have caused public alarm and people are keen to be tested quickly. It's good that special test centres have been set up as this enables people to be tested and the extent to which the virus is spreading can be monitored.

Ms Daly Vongphachan, a resident of Xaythany district, Vientiane: It's likely that anyone who has contracted the virus went to numerous places over Lao New Year as lots of people were on the move then. So I urge everyone who has been associated with an infected person to self isolate at home and to get tested as quickly as possible. It's entirely possible that you have the virus but don't have any symptoms. It's also important to think about where you've been and to give accurate and truthful information about your movements to authorities. This will help to prevent the outbreak spreading and make it easy to control those who are at risk.
Mr Santisouk Saykham, an employee in Sisattanak district, Vientiane: I went to a place that was visited by some people who later contracted the virus so I got a test last week. Fortunately it was negative, but I still have to be careful so I am self isolating. I encourage anyone who thinks it's possible they might have picked up the virus to get tested. In addition, I urge people to behave safely and to wear a face mask, follow the advice given by officials, and maintain a safe distance from other people. This will help to protect yourself and others.
Ms Noy, an official in Chanthabouly district, Vientiane: Most people are worried and want to get tested for Covid-19 because the virus is spreading fast and nowhere can be considered safe now. Even though special test centres have been set up, there are not enough to cope with all the people who need tests. So, in my opinion, anyone who thinks they are not likely to have contracted the virus and not have come into contact with anyone who has tested positive should not go to a test centre. This would only increase the risk of becoming infected. If you are not sure, you should self-isolate at home for 14 days to see if any symptoms appear. This will keep you safe from the virus, protect your family, and also safeguard the lives of everyone else.
By Lamphone Pasanthong
(Latest Update April 27, 2021)