What should the government do to tackle corruption and bureaucratic malpractice?
Authorities have issued new guidelines aimed at preventing officials involved in the control of land and other natural resources from engaging in corruption and unfairly benefitting from their position of power. The new rules bar officials from taking unjust or biased steps or delaying the consideration of applications relating to land and water resources. Vientiane Times asked members of the public for their thoughts on this chronic problem.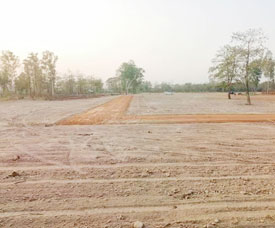 Ms Soulichan Soundala, an official in Vientiane: It's good that the Ministry of Natural Resources is trying to tackle corruption in this field. A lot of people have complained about the behaviour of officials, who use their position to take bribes, engage in embezzlement, and make unreasonable demands from project developers, business operators, individuals, landowners and relevant organisations. Foreign companies often rent land or get concessions to use land in Laos for business purposes and many projects are taking place to speed up development. But some project owners have violated the regulations and their actions have adversely affected the soil, water resources and forests. And numerous individuals have suffered because of these projects. I don't know to what extent the authorities check the documents that are submitted before they approve a project, or maybe they are just paid off by the company concerned. It's difficult to tackle the illegal use of land if the authorities don't comply with the law. Let's hope that these guidelines are actually put into effect rather than just sounding good on paper.

Ms Buasanith Thaisouliyong, an employee in Luang Prabang province: Laos has suffered because of loopholes in the law on land management and many people have broken the law in this respect. I have read about this issue, especially the use of fake documents in relation to the use of land. I think it continues to happen because the authorities don't clamp down on lawbreakers. We never hear about anyone being penalised or taken to court for such offences. Unfortunately this is common practice, along with corruption. It's good that the government is trying to strengthen the regulations to tackle this problem and I hope that our new leaders will be more effective in this area.
Ms Sounaly, a resident of Huaphan province: I think it's a good thing to impose controls on dishonest government officials. I have seen officials trying to use loopholes in the law for their personal gain. But the state and numerous individuals have suffered because of corruption. To ensure that these new guidelines are effective, the authorities should actively carry out checks on officials and enforce the rules. Anyone found breaking the rules should be penalised and made an example of in public. I'd like to think that we will soon see changes in the way officials operate, but I'm not too hopeful.

Ms Midsana, a resident of Xaythany district, Vientiane: One problem is the long time it takes to issue land titles in Vientiane. A few years ago officials came to collect details of my land and documents in order to issue a title deed, but I still haven't been given a title. I have made queries several times but I never get an answer and communication is next to impossible. Lots of people have told me that if I want to get a land title I will have to hand over quite a lot of money. I also know that a lot of people are illegally trading in undeveloped land, especially in rural areas. I think the authorities should put the brakes of the unlawful actions of officials, and provincial authorities in particular should pay attention and take serious action over the illegal use and occupation of land.
By Lamphone Pasanthong
(Latest Update June 11, 2021)