Will reduced electricity bills help households?
The Ministry of Energy and Mines has cut electricity rates for household use by 3 percent. Meanwhile, the Ministry of Public Works and Transport has asked state water supply enterprises to reduce charges for water consumption, postpone the payment of bills, and waive VAT on bills, to help consumers during the difficult times of the Covid-19 outbreak. Vientiane Times asked around for views on this issue.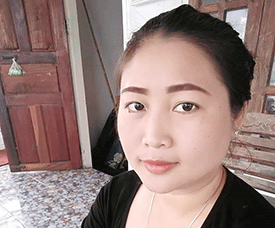 Ms Souksavan, a resident of Xaysettha district, Vientiane:
I'm pleased that the cost of electricity has been reduced. As we know, almost everyone has been affected by the Covid-19 pandemic. Many people are desperate for jobs, everything seems to be expensive, and life is hard for people on low incomes. It would be nice if the government could reduce other charges as well, such as taxes and customs duty, as well as postponing the payment of various fees, as a way to cut expenses. I urge the authorities to implement this new system as soon as possible.

Mr Thavisack, a resident of Savannakhet province: I think it's a great idea to cut the cost of electricity to help make life easier during the pandemic. If we can't go to work, we don't get paid. I think it's about time that the way electricity bills are calculated is revised. Reducing the cost of electricity should help to lower the price of some goods because the cost of production will drop. I also think the authorities should advise people how to use electricity wisely. Electricity suppliers should ensure that power is always available, especially during hot weather and the rainy season. They should have a rapid response team that can resolve supply-related problems.

Mr Bounyong, an official in Xaythany district, Vientiane: I will wait to see the bill I get this month and hope it is less than recent ones. It's good if the government is considering lowering electricity charges to help people out at this difficult time. I've heard the rate will be lowered for just three months but it's better than nothing. I would also like to suggest a special policy for the cost of electricity used by businesses. Everyone should be very careful about electricity consumption because if we use too much our bills will rise very quickly and cost us a lot of money. We should use electricity carefully and do everything to reduce risks and save money.

Ms Keoudone Vongsavang, a resident of Xaythany district, Vientiane:
I'd like to thank the government for cutting the cost of electricity used in May, June and July by 3 percent. Of course, it's difficult for everyone to pay electricity bills when they're so high. I'm unemployed so I have no income. I don't know when I will be able to start work again but I have to spend money every day on food and general living costs. It will be a big help if the government offers a subsidy so that we can all get through these difficult times.

Ms Amphone, a resident of Oudomxay province:
I don't know how electricity bills are calculated but some people say that those who use less than 500kWh a month will pay less than people who use more. However, I hope the new calculations will help cut bills. If this is true, I think it will help us to survive this unprecedented crisis. Many businesses have had to close and some still haven't reopened. Thousands of people are unemployed. I know the government is trying to improve the situation but I urge them to do more to help people.
By Lamphone Pasanthong
(Latest Update May 11, 2021)