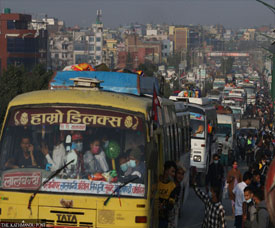 Asma Mohamed Abdullah (right) takes the constitutional oath as Sudan's first female foreign minister during a swearing-in ceremony in Khartoum, Sudan, on September 8, 2019.
Ministers of Sudan's transitional cabinet sworn in
KHARTOUM, (Xinhua) -- Ministers of Sudan's transitional cabinet on Sunday was sworn in before the Chairman of the Sovereign Council Abdel-Fattah Al-Burhan, according to Xinhua reporter in the capital Khartoum.
Altogether 18 ministers took the constitutional oath before Al-Burhan in the presence of the Prime Minister Abdalla Hamdok, while two ministers are expected to be appointed later for the Ministry of Infrastructure and Transport, and the Ministry of Livestock and Fisheries.
Following the ceremony, the cabinet and the Sovereign Council convened a joint meeting.
On September 5, Hamdok, citing a constitutional decree issued by the chairman of the sovereign council, announced the formation of the transitional cabinet, the first since the ouster of former President Omar al-Bashir.
The decree appointed 18 ministers, but delayed the naming of the heads of two ministries.
Under the decree, Jamal Omer is appointed as defense minister and Al-Teraifi Idriss as interior minister. The two were nominated by the military component in the Sovereign Council.
There are four female ministers in the total 18, including the country's first female Foreign Minister Asma Mohamed Abdullah.
Former World Bank economist Ibrahim Elbadawi has been appointed finance minister.

(Latest UpdateSeptember 10, 2019)